Plum Rye
Whole grain bread packed with dried plums.
Sliwkowy is the ideal morning or afternoon snack bread. Topped with honey, butter, peanut butter or even plain it is rewarding and satisfying each and every bite.  Heart healthy and high in fiber, Sliwkowy is loaded with whole grains and dried plums to give you a nutritional jumpstart to your day or a boost to get you through the afternoon.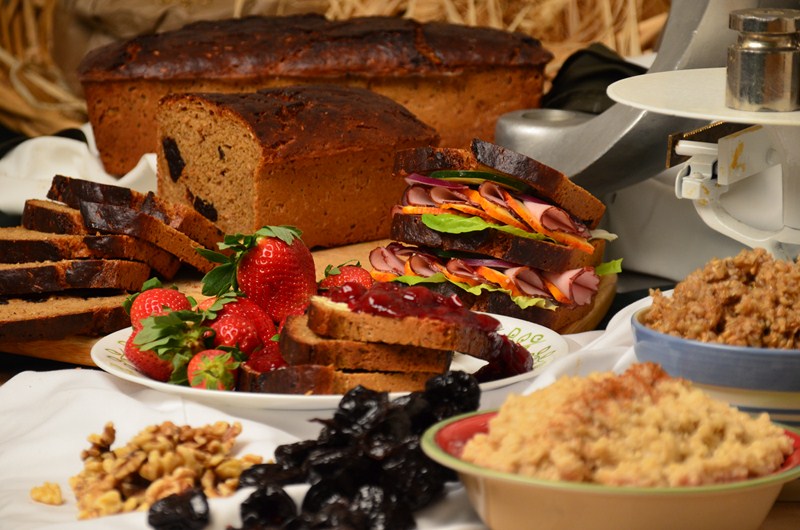 – Loaded with Dried Plums
                       – High Fiber
                       – Whole Grain Oats and Rye
                       – Rich in Vitamins, Minerals, and Antioxidants
It is said that breakfast is the most important meal of the day, and what greater start to the day than a healthy dose of the grains, fruits and sugars that put the body into gear. Whole oats, rye, plums, plums and more plums pack Sliwkowy with fiber and fruity goodness, making it a sweet, yet hearty and healthy loaf that the whole family will love. This is a bread that stands on its own, needing no accoutrements to coax its natural flavors, but adding a touch of butter, or honey, fruit preserves or even peanut butter turns your morning or afternoon slices into a rewarding and fulfilling snack.