7 Seeds of Rye
100% Organic sprouted wheat-free sourdough

7 Seeds is a complex and delicious sourdough that contains 100% sprouted Whole Organic Rye and Spelt flours and 7 whole sprouted grains. It also contains no wheat and no added yeast, making it one of our healthiest breads, as well as one of the tastiest and most popular.
– 100% Sprouted (Organic Sprouted Flours and Grains)
– Wheat-Free (Organic Spelt Flour For Easy Digestion)
– Sourdough w/ No Added Yeast
– High Fiber
– Easily Digestible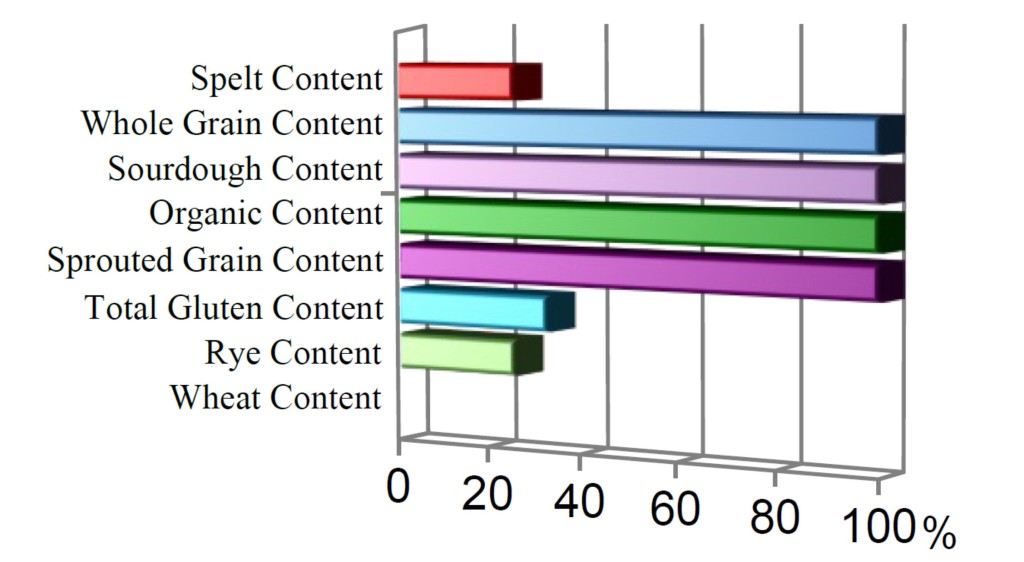 Our 7 Seed of Rye Sourdough bread is a culmination of all the leading bread science in one humble loaf. We take the Ezekiel 4:9 bread and improve upon it. We substitute wheat with sprouted rye berries & sprouted amaranth grain and replace yeast with long rise sourdough. In addition to our cold milled sprouted grains we finish off the bread with organic sprouted spelt & rye flours. Rye sourdough bread is ideal for appetite suppression and rye is emerging as an incredibly healthy alternative to wheat including its powerful ability to down regulate harmful genes and up regulate helpful genes. Spelt on the other hand possesses incredible health benefits, including its ability to help in regulating the body's metabolism, increase circulation, build strong bones, improve the immune system, boosting digestive function, lowering blood sugar, and reducing cholesterol levels in the body. This bread is a super food.